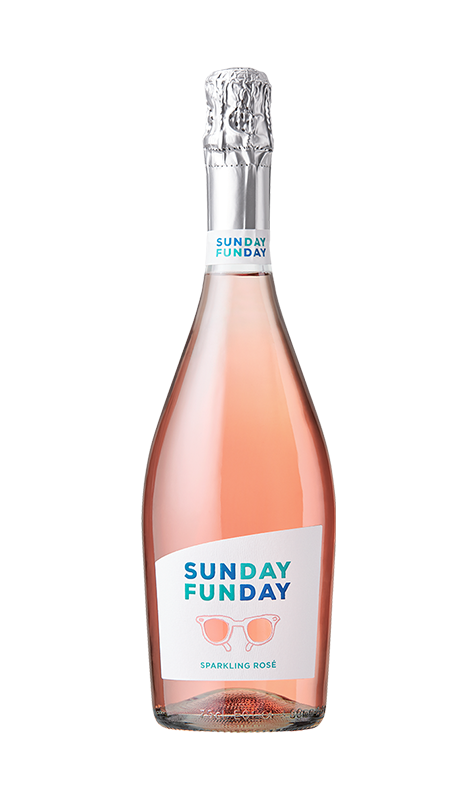 SUNDAY FUNDAY SPARKLING ROSÉ
Pool season never ends with this bubbly companion. Made to suit all the warm weather hangouts of your cold weather dreams, this delicate and charming sparkling rosé has freshness and (international) style for days. Add a pair of sunnies and you're set.
Pairings: Dive right into dazzling aromas of ripe red summer fruits, wild strawberries, raspberries and a splash of delicate sweetness on the palate. Perfectly balanced, this is prime sunshine wine.
FIND NEAR YOU